Want to know more about us?!
You're putting your family holiday in our hands, so it's only right you want to know more about us!
We are Steve & Lorraine Williamson.  We live in the UK with our two sons - our eldest lives in Guildford with his girlfriend and our youngest is in college studying media.  We have two beagle dogs and live in the South of England.
When we're not helping you with your holiday, we run our own business in Hampshire where we design, manufacture and install fitted furniture.  This ranges from fitted bedrooms, walk-in wardrobes and dressing rooms to kitchens, offices, home studies and commercial furniture.  We have been running our business since 2002 (with Steve having over 20 years in the industry) and have a great reputation for quality, design and service!  You can see an example of our work in our photos where Steve made, shipped and fitted our new kitchen in Buckingham Palace Florida!
We run our business in the way we would like to be served ourselves - listening, helping and advising.  This is how our business has continued to grow over the years.
We ensure we continue this ethos while running Buckingham Palace Florida.  We will come back to you as soon as we can (time differences allowing!) and we will always endeavour to answer your questions as best we can.
We had only been to Florida twice but that's all it took for Steve to get the bug!  Having viewed one villa while on holiday in August 2016, we had a wonderful Realtor who then took us through video tours and helping us to find our perfect home!  Three months later it had all been finalised and we were the proud owners of Buckingham Palace Florida!
Having bought our villa in November 2016, we started with employing a great management company who are on hand for us and our guests, and we bring with us many years of experience in business and customer service.  We also bring the desire to create a home that we are not only happy and proud to stay in ourselves but are keen to show off and share with you!
We have no doubt that you will love your stay in our villa and look forward to sharing it with you.
See you soon!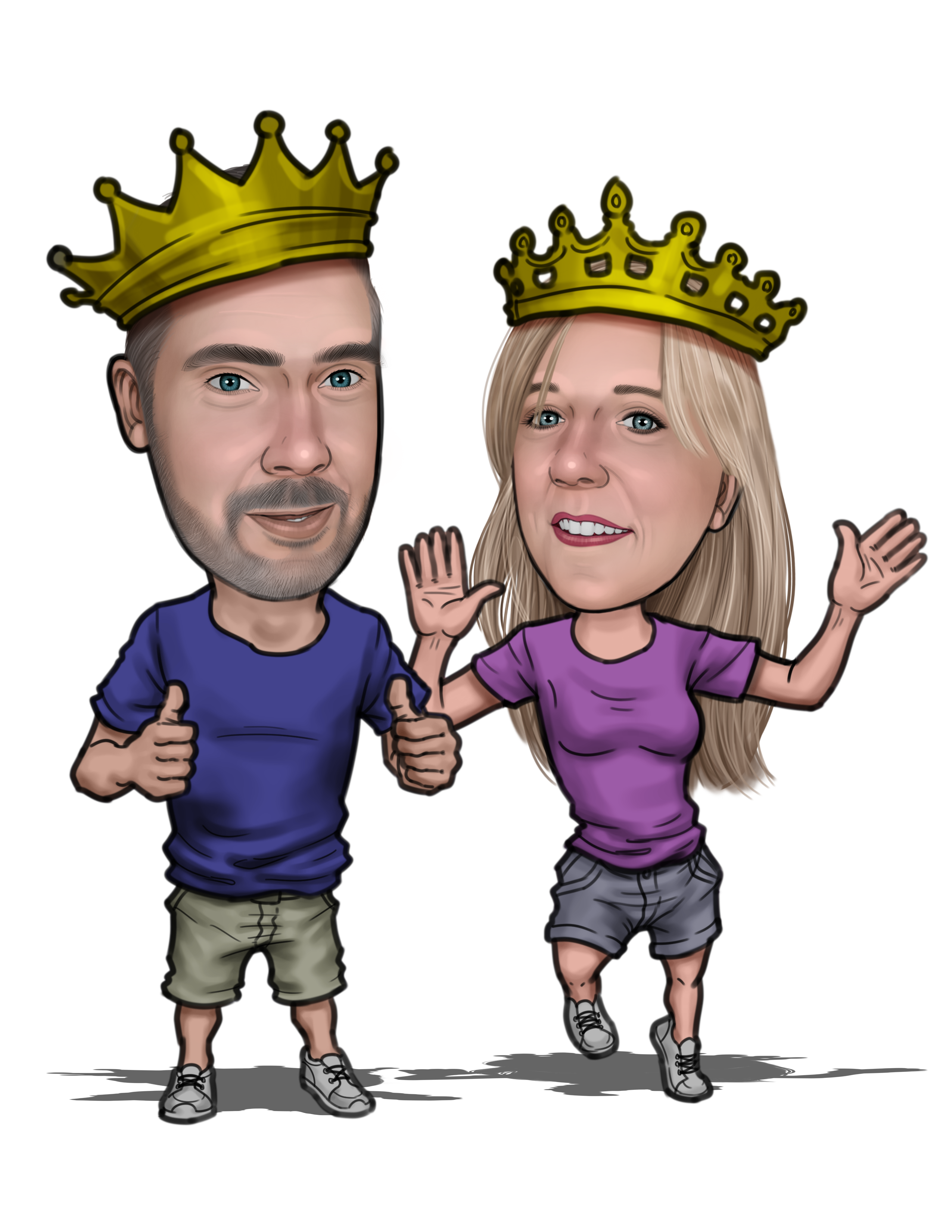 Steve & Lorraine